Soil impact reduction
With caterpillar tracks
For natural ecosystems, sensitive areas, Ramsar sites... management, we have created since 2008 innovative solutions combining rubber tracks and exportation mulchers.
Our Rubber tracks, thanks to low soil impact, is able to limit ecosystem damages during mechanized interventions. 
We offer custom technical solutions combining the different tools of our range :
- Rubber tracks up to 250 hp;
- Mulchers up tp 2,30m of working width;
- Caterpillar tracks in rubber up to 925mm of width.
Each of our Rubber tracks is in biodegradable oil.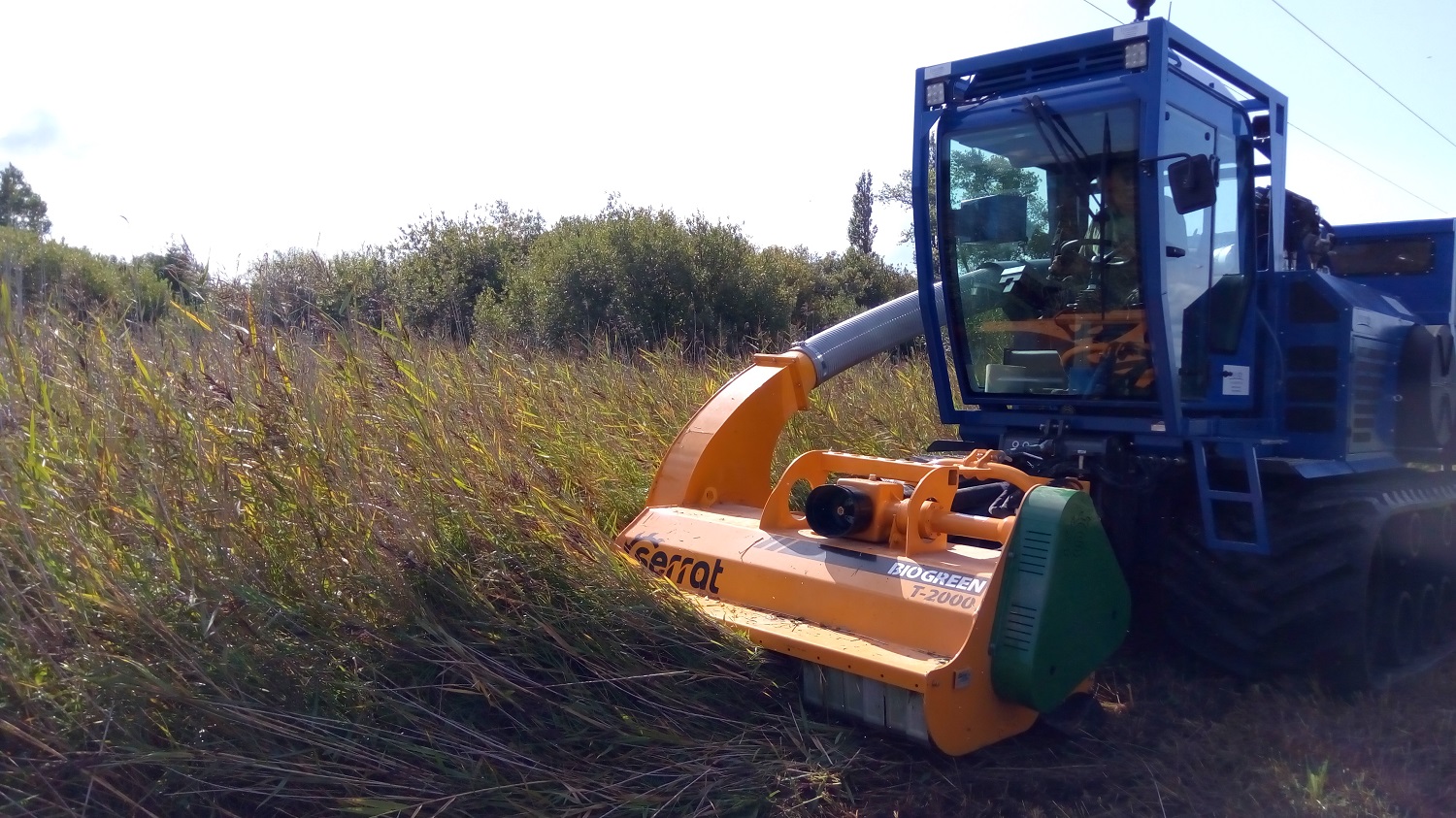 Biogreen exportation Mulchers from SERRAT combined with a MD TRACK 250 Rubber track from Sylvinov
By avoiding over-sized tools

No need of heavy equipment for maintenance when it is done regularly or when vegetation is not very dense. This thought incited us to broaden our range of equipment toward lighter tools, while keeping forestry quality and robustness.

With a mechanized solution close to the actual need we can avoid over-sizing the tool and limit its weight, the tractor power needed and the soil impact of the whole.