Invasive species management
We currently address the issue of invasive species management through two approaches : biomass exportation and the use of our Bracken basher.
By biomass exportation
Biomass exportation can help endemic species grow back more easily.

For natural ecosystems, sensitive areas, Ramsar sites... management, we have created since 2008 innovative solutions combining rubber tracks and exportation mulchers.
Our Rubber tracks, thanks to low soil impact, is able to limit ecosystem damages during mechanized interventions. 
We offer custom technical solutions combining the different tools of our range :
- Rubber tracks up to 250 hp;
- Mulchers up tp 2,30m of working width;
- Caterpillar tracks in rubber up to 925mm of width.
Each of our Rubber tracks is in biodegradable oil.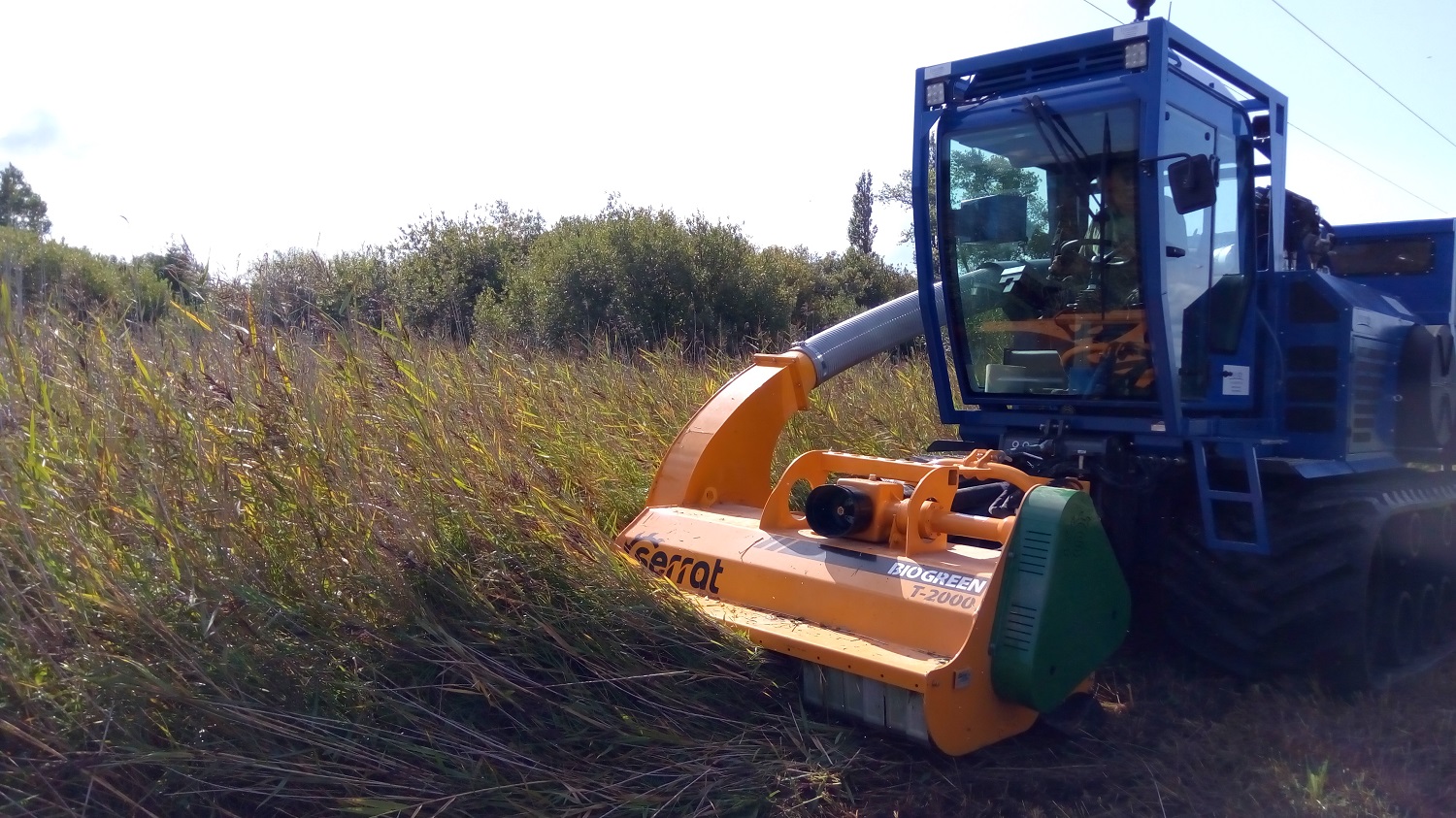 Biogreen exportation Mulchers from SERRAT combined with a MD TRACK 250 Rubber track from Sylvinov
The Bracken basher
Our last project regarding the invasive species management issue is designing a Bracken basher for the "Pyrénées Ariégeoises" Regional Natural Park to control the development of eagle fern.

Working principle

This tool is made to crush, to squeeze, to crack the bracken without cutting it. Unlike cutting it, squeezing the fern encourages the plant to use its reserves to heal the damaged parts. Progressively the rhizome is exhausted.

The weakened fern has difficulties absorbing the nutrients. Season after season, the bracken's stems get smaller, than fewer, until the grass can take over durably.

Plan 2 passages per year (end of June/July and end of August).

Characteristics

- Working width: 2m- Weight: 750 kg- For tractors starting from 60 hp- Breaking bars welded or coming apart- 3 point hitch tool

 

A Bracken basher working